Hello Bogor, #DoYouVespa?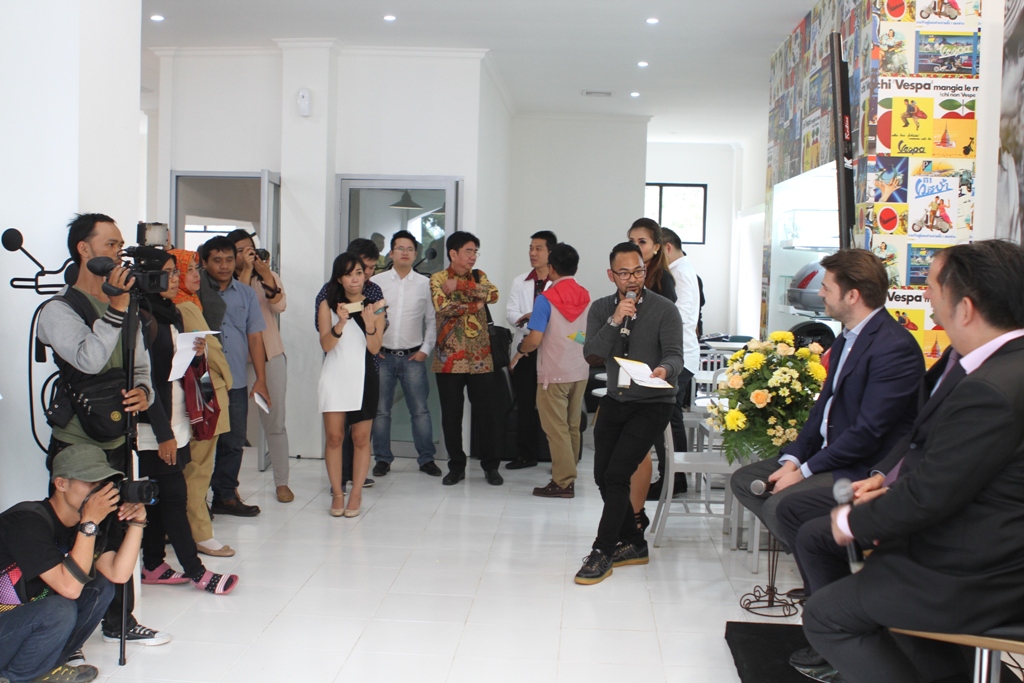 Hello Bogor, #DoYouVespa?
Good news for citizens of Bogor! At the end of last March, our new family members (read: client), Piaggio Indonesia (PID) who acts as Principal and Sole Agent (ATPM) of the iconic Vespa and Piaggio scooters, inaugurated its official dealer in Bogor, West Java, as it continues to expand its market in Indonesia. The dealer opening aims to fulfill its commitment to bring iconic Vespa and Piaggio scooters closer to potential customers in Indonesia, including in Bogor.
While all PID dealers promotes the 3S concept (Sales, Service, Spare Part), this newest dealer in Bogor goes beyond that concept by adding a small coffee shop located on the second floor. So, when you are at the new dealer on Jl. Pajajaran No. 53A, Bogor, whether to look for a new scooter or waiting for for maintenance work on your existing scooters, you can also indulge in foods and beverages served by this new, neat, and fancy coffee shop.
This is (only) the second PID dealer opening that Praxis has assisted. Some of us at Praxis are quite new to the automotive industry, but thanks to relentless effort and great teamwork, the dealer opening in Bogor was a huge success (YEAYERS!!!). While this was very exciting, Praxis and PID are cooking up other exciting things through out the year, so check back here for more updates on our work with PID.