Hurry up! Capture the moments!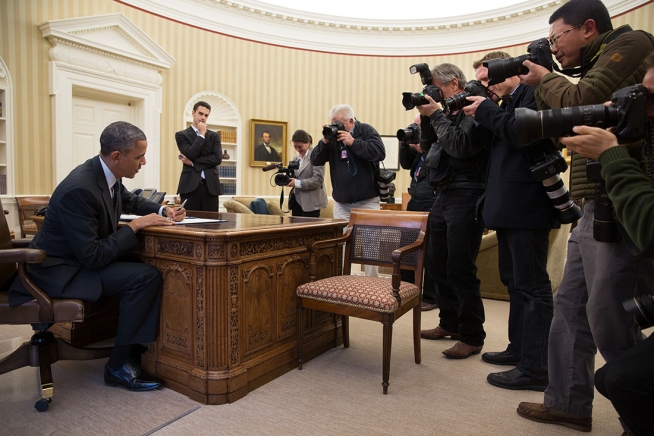 Hi everyone!
This time, I'd like to share my point of view and opinion about how I did the photography thing while working with the camera in several events. Well, since I know how the Digital Single Lens Reflex (DSLR) camera works, I just love the way this camera works to capture precious moments. Before we go further, remember that I am not a (real) photographer, which is why I'm really amazed at how good the pictures turned out, thanks to this technology.
I don't want to waste your time reading my introduction, so let's begin!
When I joined Praxis, the first question that popped into my mind was, "What kind of camera does Praxis have? Where can I start using it? When will they let me use it in an event?" Well, it turned out that Praxis has DSLR Canon EOS 70D camera, complete with an 18-135mm zoom lens. I have used this lens a lot because the zooming capacity is so damn good and really helps a lot in taking zoomed-in photos.
As a photographer, most probably you won't have much to worry about as the rest of the team. You just have to make sure that your memory card capacity will suffice nicely (or better clean it prior to an event) and the battery is fully charged. Oh, be sure to keep your arms strong because long duration events (like the Jr. NBA series) will need 'healthy' arms to hold a camera all day long.
Let's see what I have done with this cool Praxis camera during my time as a practitioner.
1. Big screen, handsome CEO, huge trust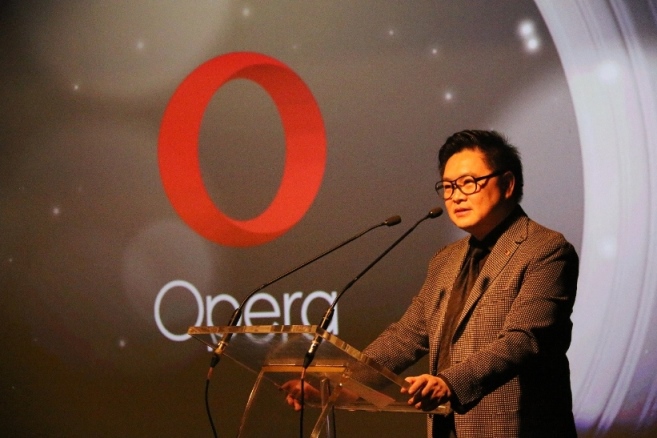 I'm very proud of the photo above, because Hadi Wenas (MatahariMall.com CEO) used it for his Twitter header. Yay!
Some clients–like most techno-industry & e-commerce clients (Xiaomi, Opera Browser, MatahariMall) –require a huge screen for a slide presentation to show the company logo and other information for the audience. A huge and eye-catching background/screen will make it look good on camera. If this is the situation you face, it's easy. Make sure the entire screen behind the VIPs while they talk (or give a speech) is in the frame. Get a clear shot of the VIP faces and, if you have a chance, give directions to them in a whisper, like, "Psst, Sir…please look here! You will look good from this angle!"
2. Ceremonials, important persons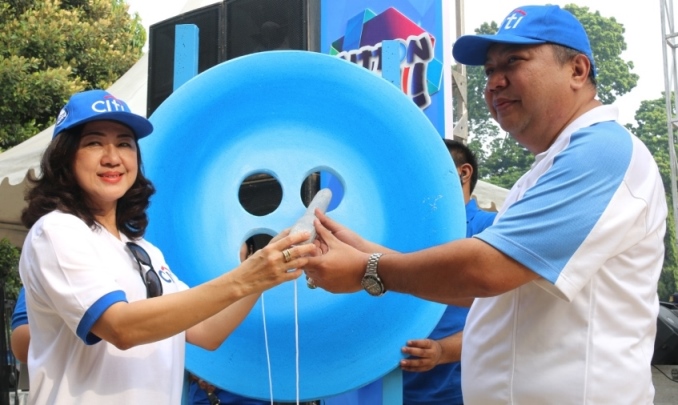 As the company's image keeper, it is your job to ensure that your bosses give good impressions, both in print and online media, during ceremonials. You have to make sure that your frames capture all the activities in a ceremonial, such as handshaking or doing something with a mock up. See above photos. Your bosses look good if you capture them nicely, right?
3. Product unveiling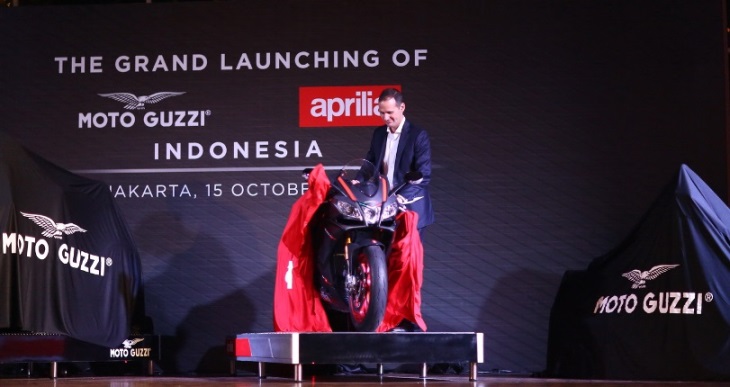 What a nice Aprilia RSV-4, Mr. Marco! Would you give me a discount for that unit? Kidding.
I must admit that product unveiling is one of the hardest parts of photography throughout my venture. Usually the products are covered by a curtain or sateen, then the CEO or VIP will pull off the curtain to reveal them. Now, what's the hardest part? Of course, your camera shutter speed must be fast enough to catch the moment before they draw back the curtain. In fact, you need to do this and at the same time keep the background in your frame.
You got what I mean? Yeah, you can rewind the moment and ask the CEO to repeat the process all over again, can't you?
4. Action shots!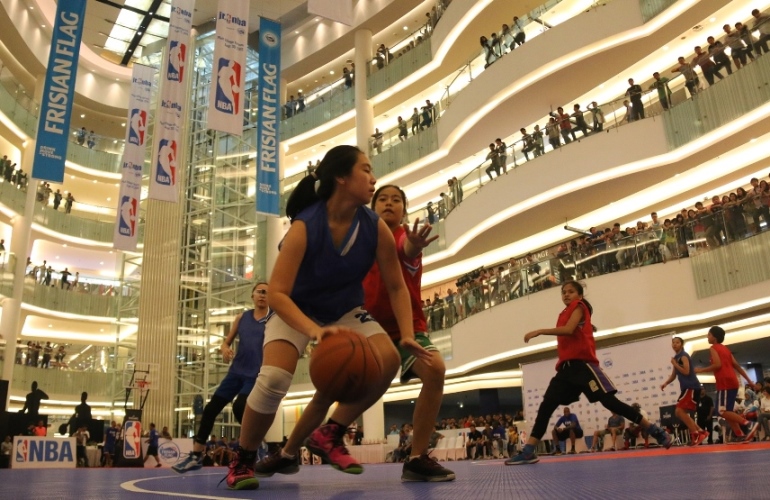 National Training Camp of Jr. NBA Indonesia - #ThisIsWhyWePlay
For sport clients who mostly likely will have a sport activity in their events, you need to be ready for quick and fast moving objects, such as kids running and dribbling the ball (for the NBA event), jumping objects, releasing balloons to the sky, and many more. So, you need to set your camera shutter speed at the fastest, (like 1/160 – 1/200), which is very important in taking action shots.
Oh, also wear your most comfortable shoes, pants, shirt (T-shirt) because sport events mean a lot of physical activity and sweat.
5. Keep the Branding

Branding at all times is a must do. All companies do this in every photo opportunity, although some of them keep it as discreetly as possible. Take a look at the photo below. Two kids, standing in front of a car-shaped library, pretend they are reading. To make this photo look good, secure the moment, make sure you arrange the objects (the kids, for example) well, get good lighting and know exactly where to position yourself. The objects will look good when you capture them, with the company logo behind them.
Practice makes perfect. Well, I am not a perfect photographer, but when your company trusts you to do the thing, make sure you do it right.
The point is, there is no such thing as instant success. Keep trying, let your hands become familiar with your camera, and always know how, when, where, and what to capture.
Good luck!
Aditya