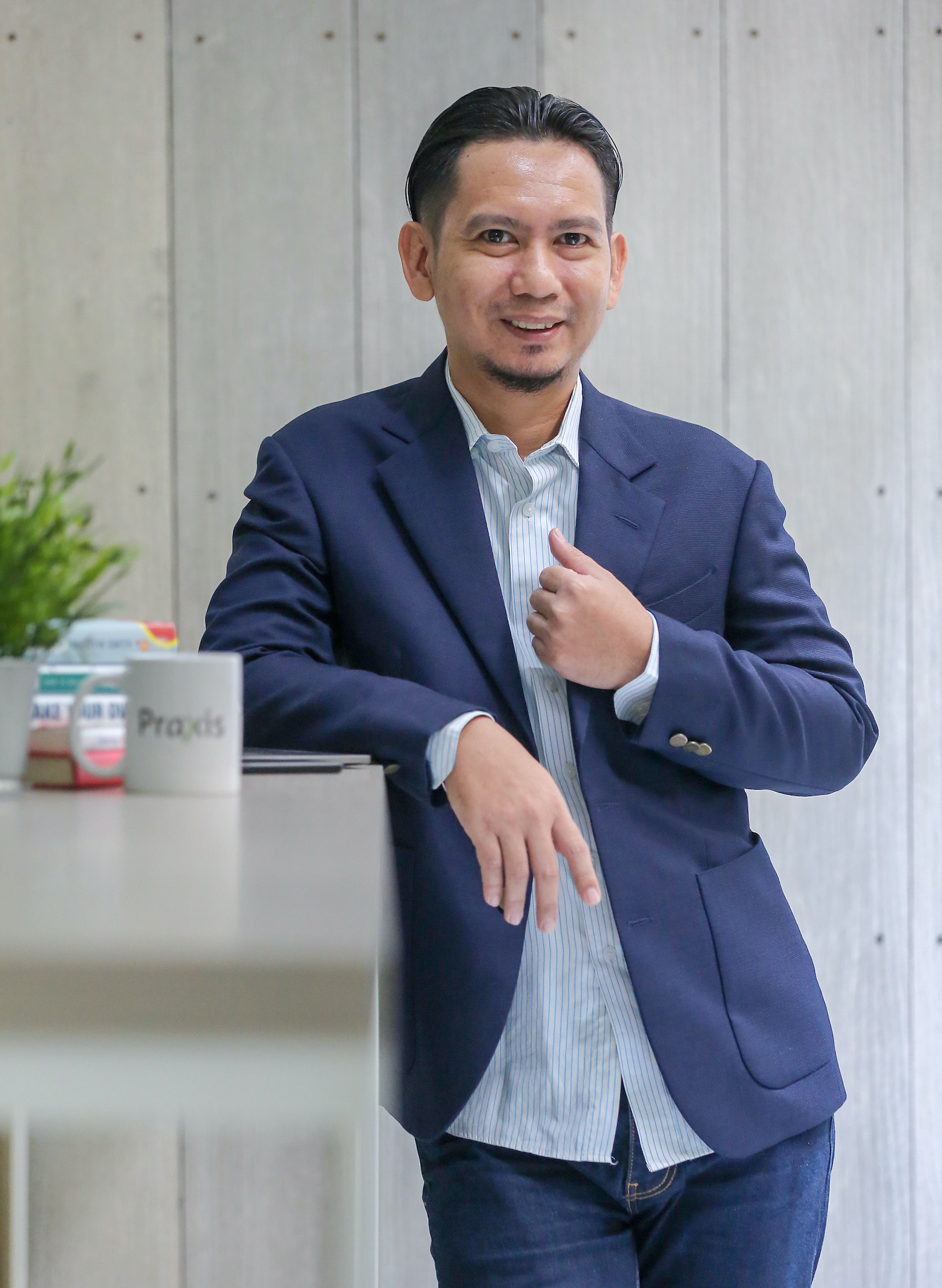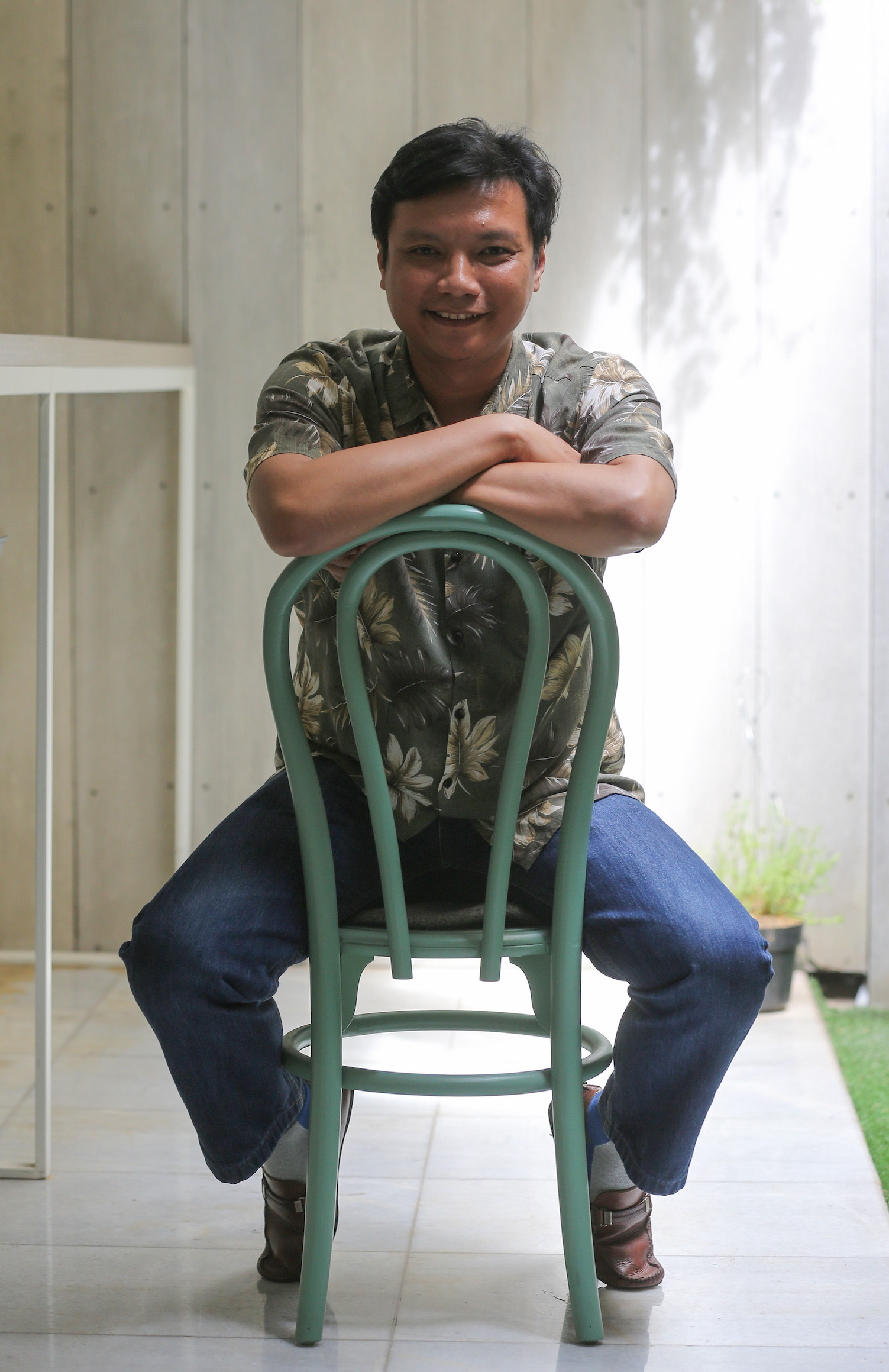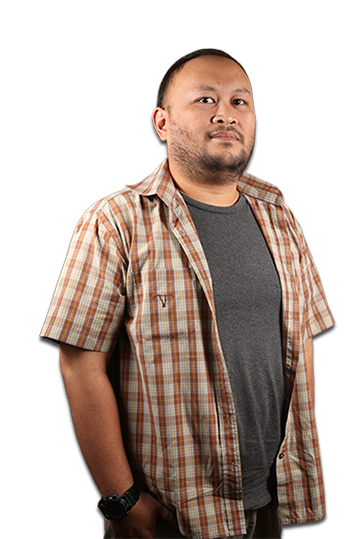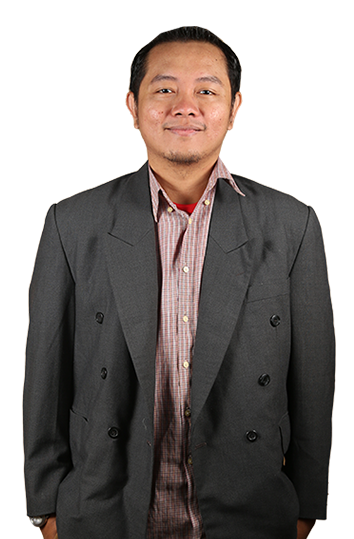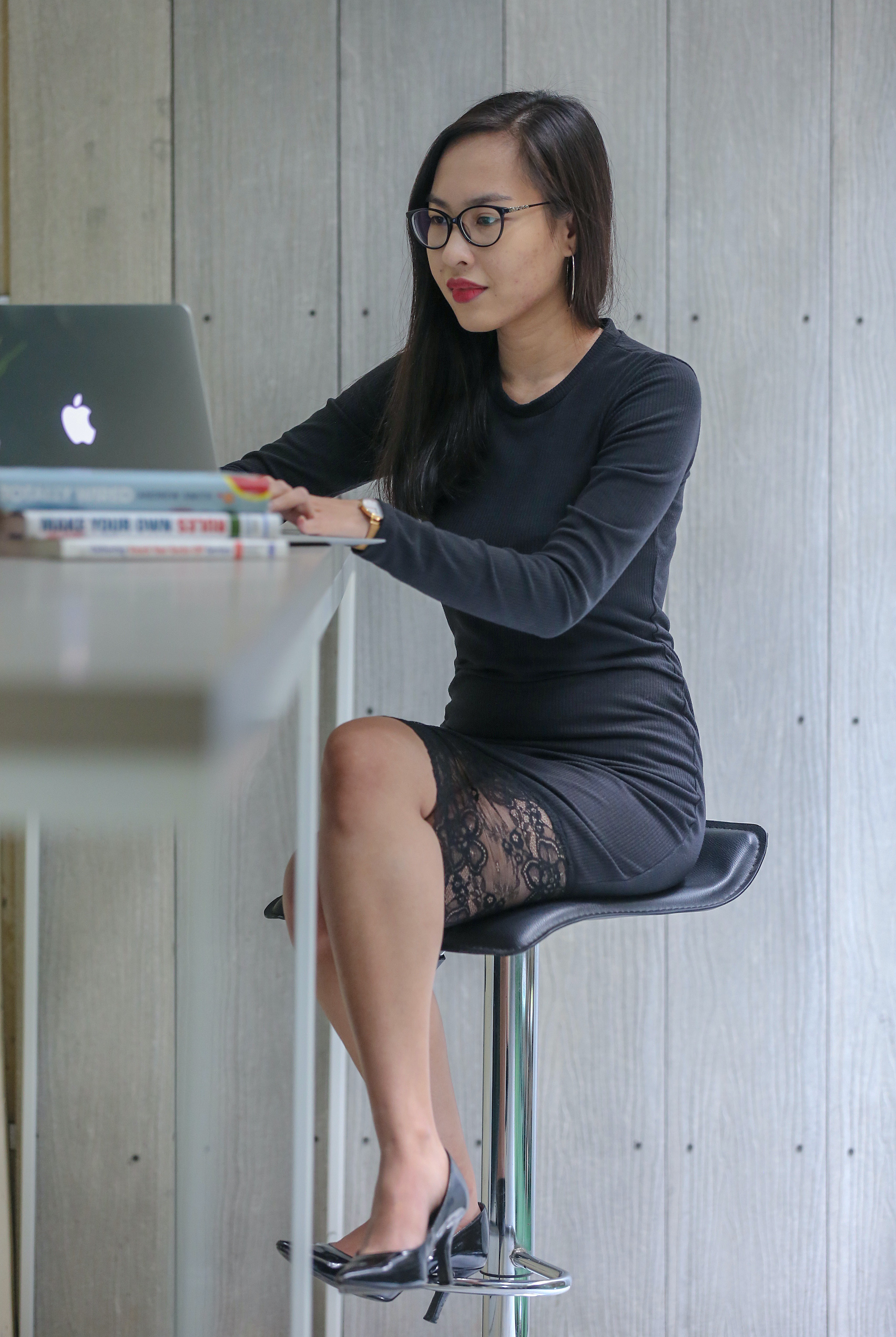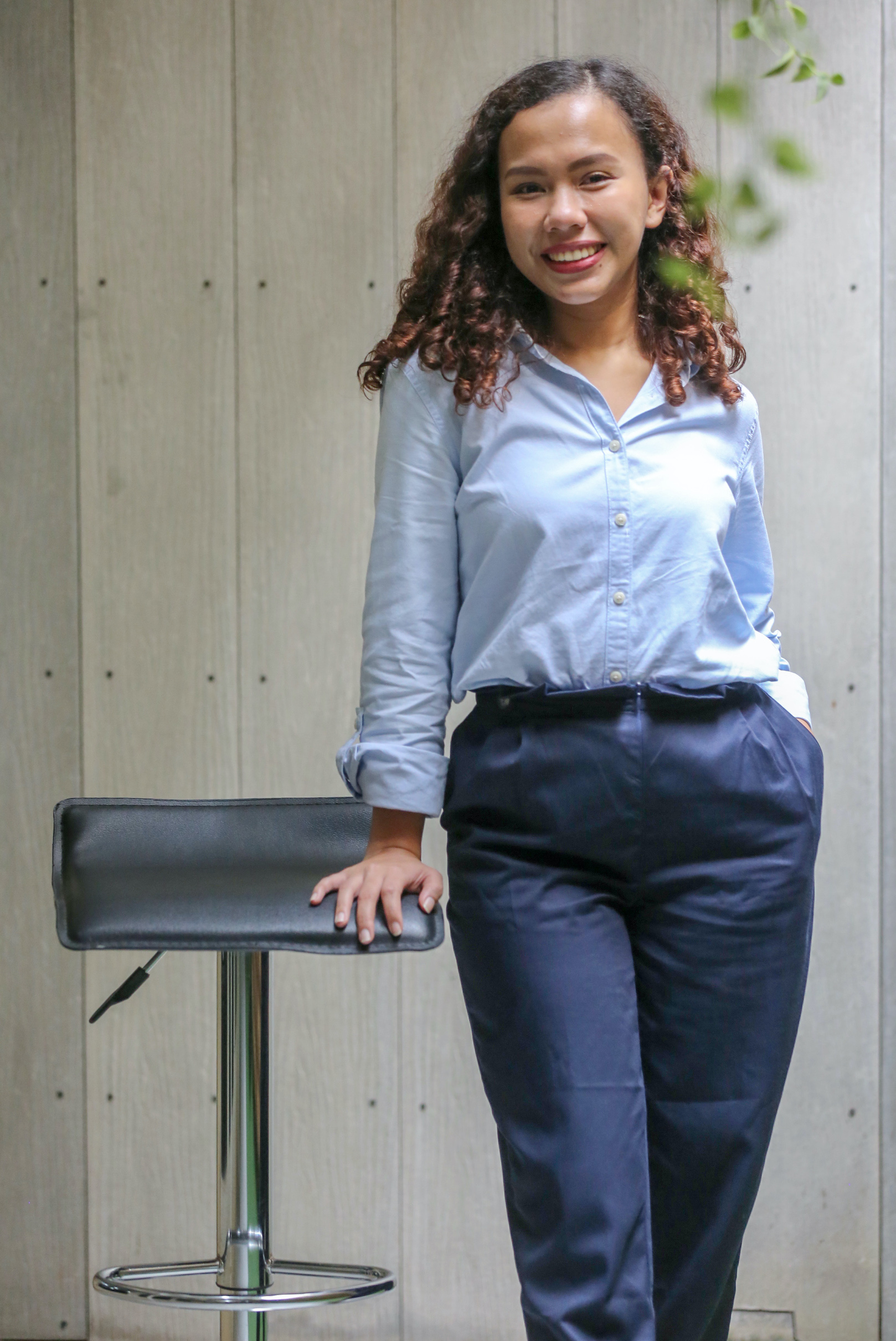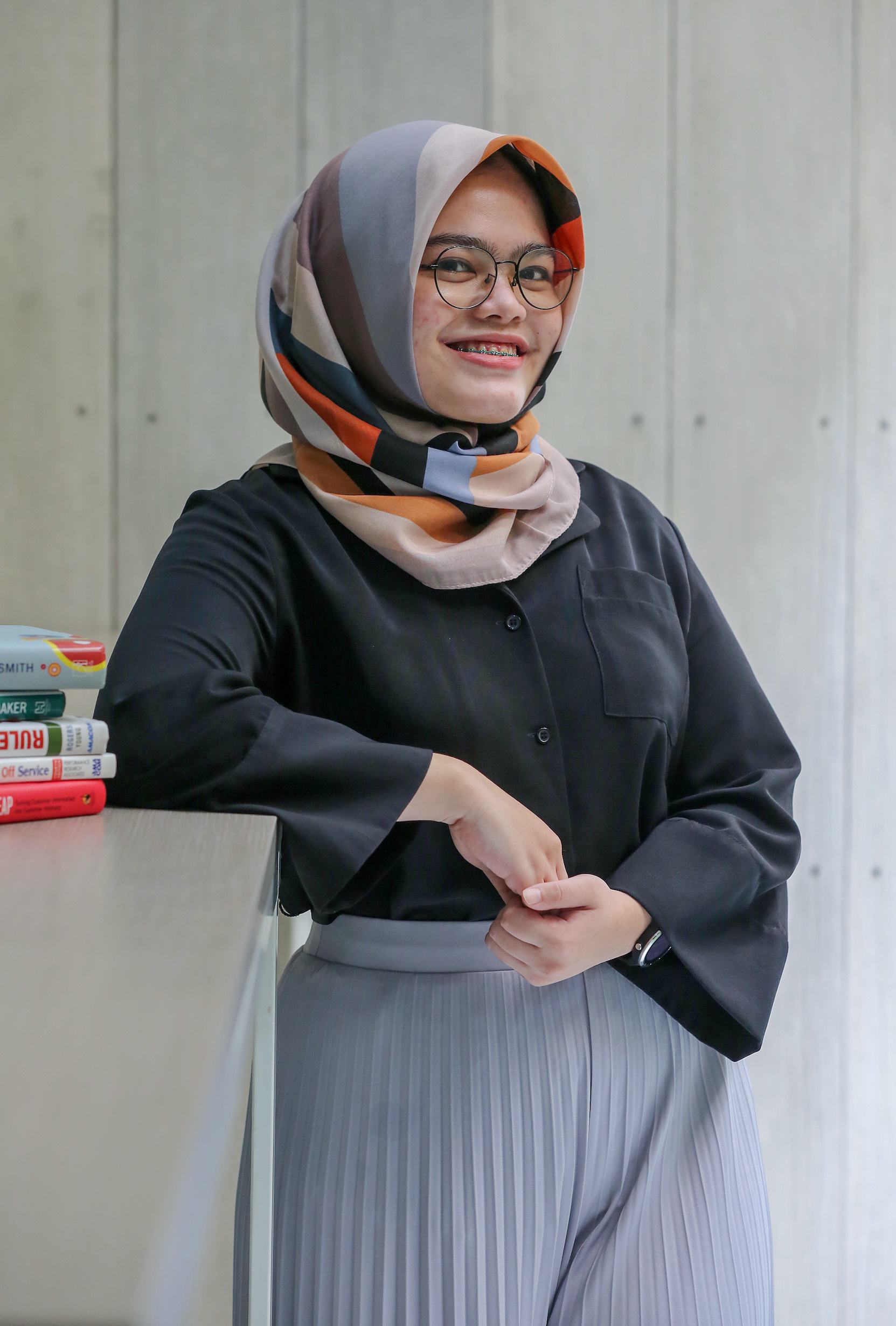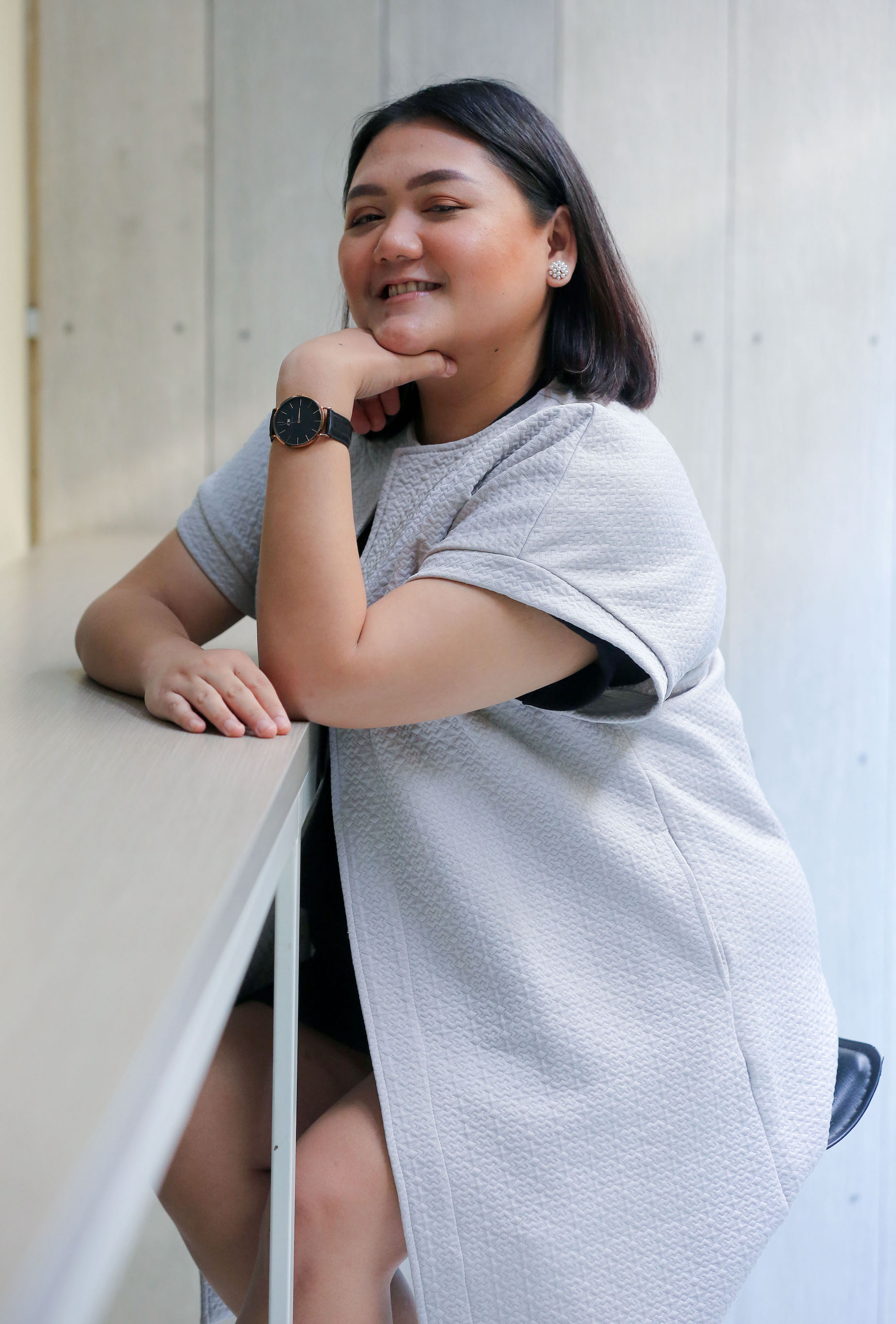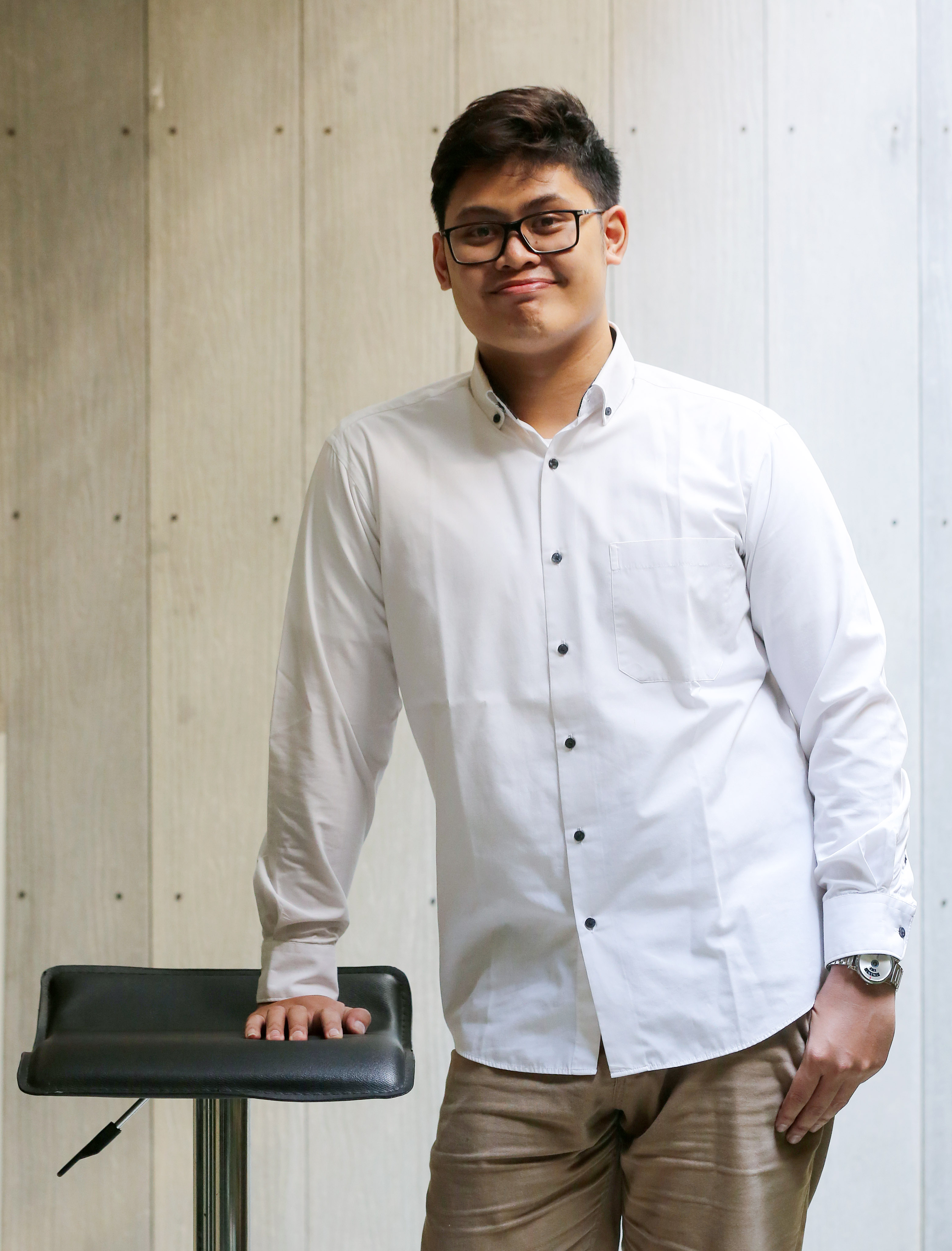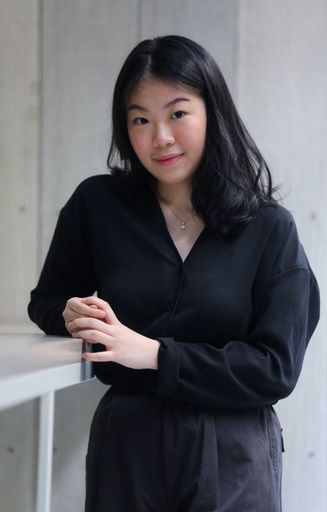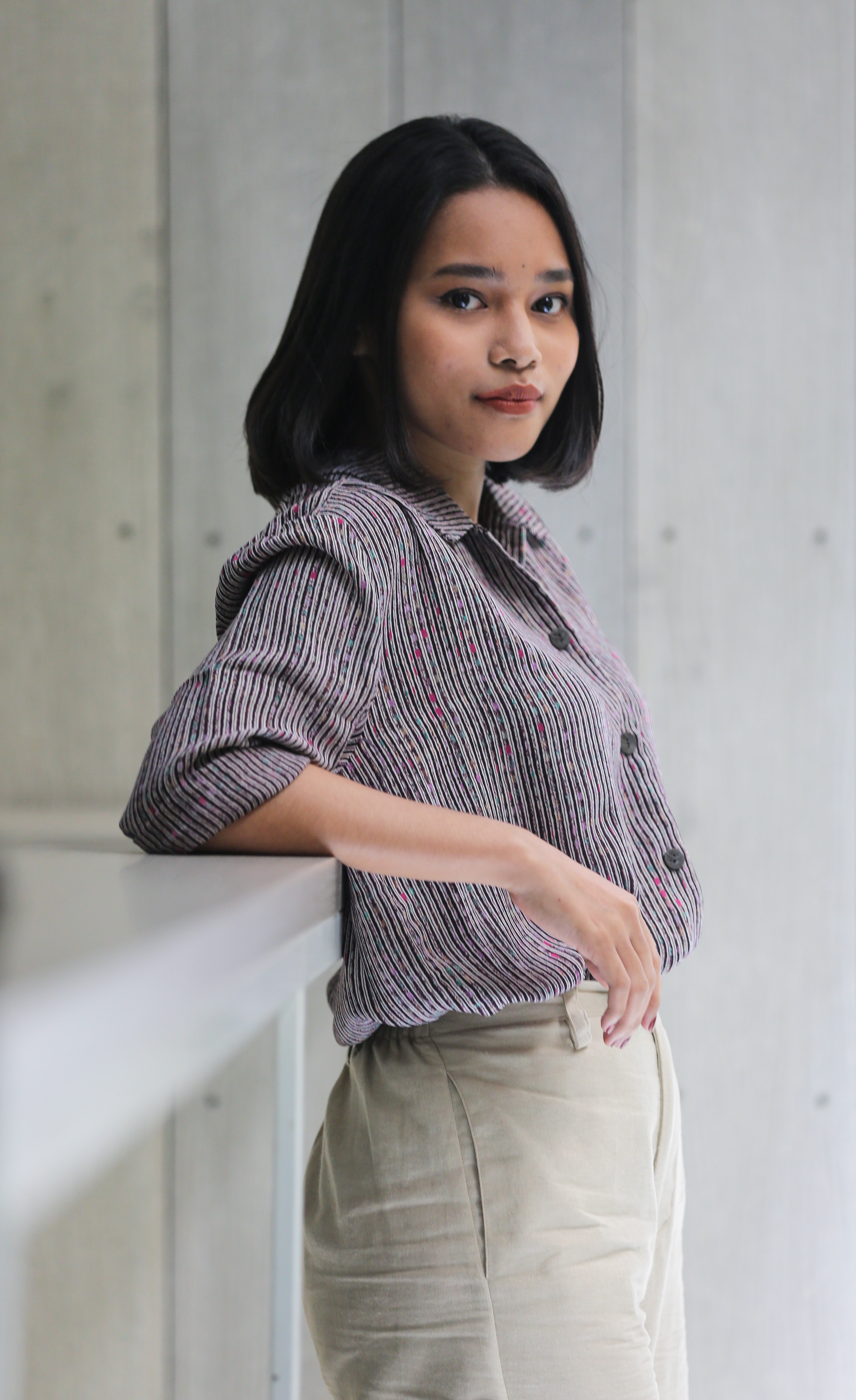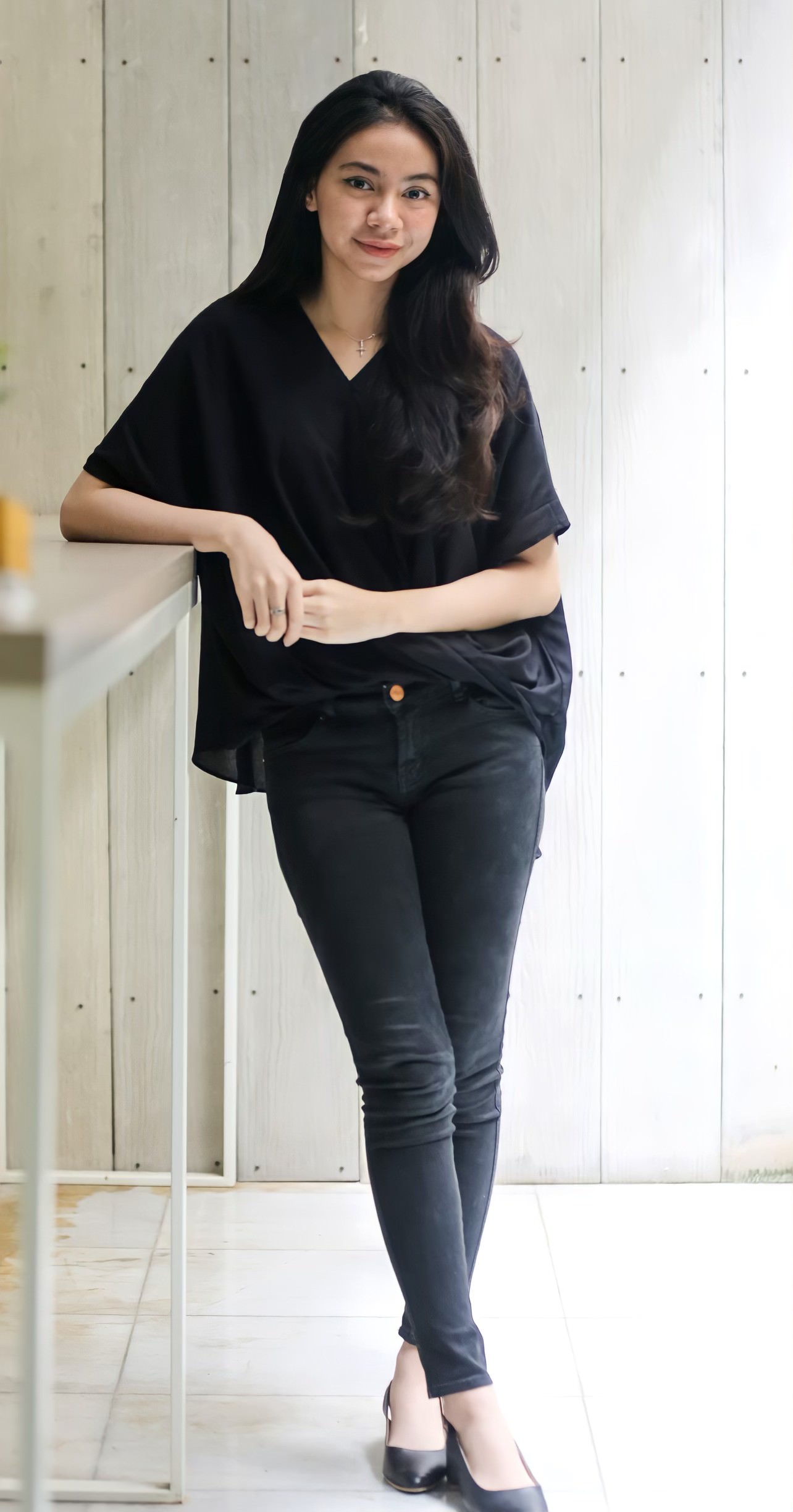 M. Adwi Yudiansyah
Director
Adwi was one of the top managers in a leading PR Consultancy, Maverick, for more than five years, before he decided to set up his own PR agency. He has extensive experience in developing and managing communication strategies and tactics. Adwi has handled various avenues of communications: Corporate PR, marketing PR, CSR initiatives as well as crisis and issue managements. Media relations is his specialty.
Adwi holds a Mass Communications degree from the University of Indonesia. Before venturing into PR, Adwi was sent by the Faculty of Social and Political Science, University Indonesia, to Aceh as the training coordinator in a capacity building program for the province's radio stations early in 2005. Then, in 2006, he was appointed as an Expert Assistant at the Indonesian Broadcasting Commission (KPI) where he provided advice, analysis and recommendations on Indonesian broadcasting media policies.
Mercy Tahitoe
Partner
Mercy spent some time working at Covario, Inc. (San Diego, U.S.), as a Search Marketing Associate. He also taught public speaking classes at San Diego State University (SDSU), where he acquired his Bachelor and Master's degrees in Communications Studies. Mercy previously served as a Consultant at Maverick PR Consultancy, where he led or was involved in various projects for clients such as AXIS, DBS, British Council Indonesia, CPA Australia, Reckitt Benckiser, Degremount, PermataBank, and several other multinational companies, which names cannot be revealed due to the sensitive nature of the projects. At Praxis, Mercy focuses on providing strategic counsel and conducting communication research for clients. He also oversees all ongoing projects at Praxis.
Sofyan Herbowo
Director of Public Affairs
Having more than 18 years experience in communication and public policy, Sofyan has worked and handled clients in various government and private institutions, both national and international. With a specialization in crisis communications, Sofyan emphasizes public affairs as a complementary approach to Praxis services. Sofyan has worked as an expert at the Financial Services Authority, the National Development Planning Agency, the Coordinating Ministry for Political, Law, and Human Rights, the Ministry of Communication and Information, and the Ministry of Public Works and Public Housing. In the private sector, Sofyan has experience handling Citibank, Freeport, Bank Muamalat Indonesia, APRIL Group, Air Asia, JUUL Labs, NSHE, Krakatau Posco, and IKEA.
Mersa Suharbonno
Explicar Business Development Head
Before Co-Founding Explicar Mersa had stints in Media Monitoring, Public Relations, Consumer Relations Management and Data Analysis. He has extensive experience in developing custom campaigns and systems towards reaching highly specific goals in marketing and communications. In the past, Mersa has successfully handled and managed various marketing and communications projects in various industries, including for companies like Bosch, Danone, Combiphar, Microsoft, Otsuka, Samsung, Telkomsel, and Tunas Ridean. Mersa believes that qualitative and quantitative data can be used as a crucial tool for maintaining and forecasting future corporate successes. It's not how we read data, but it's how we react to it, is what can differentiate between glory and bust. Mersa holds a bachelor degree in economics from Western Michigan University. Before deciding to go back home and reside in Jakarta, Mersa lived in various cities around the world including Bonn (Germany), Chicago (USA), Tehran (Iran), Palembang (Indonesia), Vienna (Austria) and Kalamazoo (USA). With his vast experiences in living and immersing himself in different cultures, Mersa has always tried to see between the lines and find common ground rather than differences. These experiences has helped him throughout his career, helping him mediate between dilemmas and searching for common ground between his clients and their target market, creating a more holistic approach by acting and reacting on available mined data.
Adi Suryadi
Operational Head, Media Monitoring
Adi is well experienced in media monitoring industry as he has been working in the industry for more than seven years in several different agencies. He is also experienced in Marketing at Masima Marketing Solution (MMS), a sister company of Prambors Radio. His latest position was Account Manager, after successfully dealing and maintaining major clients such as Combiphar, Otsuka, Pegadaian and Hotel Eden. Adi had his Magister degree in International Relations from the University of Indonesia. After mastering on marketing and media monitoring industries, he decided to jointly establish the media monitoring startup, Explicar, in Praxis.
Ayu Nurul Huda
Consultant
Ayu Nurul Huda acquired her Bachelor's degree from Mercu Buana University majoring in Public Relations. During her time at Praxis, Ayu has accumulated experiences working with clients ranging from technology, F&B, sports, to banking which she enjoys the most. Prior to Praxis, she worked as a Junior Associate in Cognito Communications Counsellors for two years, focusing on FMCG and technology clients. Hustling in the public relations industry for more than five years convinced her even more, that she was born to be a public relations practitioner.
In addition to the day-to-day grind of public relations, Ayu also has a strong passion to promote social issues, especially in the field of early childhood education. Ayu often spends her free time as a volunteer teacher in rural areas around West Java. She also enjoys traveling and discovering hidden gems in every destination she travels to.
Agnes Maharani
Associate
Agnes holds a Bachelor's degree in Public Relations from Swiss German University. She spent some time living in Germany, where she acquired a second degree from South Westphalia University of Applied Sciences and gained organizational communication experience with Rotary Club Erwitte Hellweg in the area of International Affairs. At Praxis, Agnes is actively serving clients from various industries including technology, fashion, home furnishing, and financial services.
Over the past three years, Agnes has built an extensive network with journalists and influencers from various interests. Utilizing a steady stream of feedback and insights that she obtains from her network, along with relevant communication theories, Agnes is always able to provide strategic counsel for her clients. She now manages and leads several accounts including but not limited to Ericsson, Mozilla Firefox, and IKEA.
Anggelin Triastifani
Account Coordinator
Anggelin holds a degree in Communication with a concentration in Public Relations from The London School of Public Relations – Jakarta. She has spent the past couple of years with Praxis working with clients from different industries, including consumer goods, finance, and technology. Her specialties include internal and external communication planning, media relations, social media management, and event organizing.
Before Praxis, Anggelin honed her interpersonal communication skills by working as a Personal Consultant at Wall Street English, where she advised clients on how to choose various combinations of services that can best improve their English skills. Anggelin has a solid work ethic and is known to bring fresh ideas using her creativity and vision, which makes her a valuable asset to any team.
Ade Ristya Noviasari
Account Coordinator
Ristya started to have working experience as an intern at  Praxis Indonesia after finishing her study at the London School of Public Relations in 2018. During college, she was active in a lot of organizational activities to make connections with many people. Then, she started her career as a Marketing Communication Executive in Novaon Advertising Agency. Pursuing her passion in Public Relations field, she moved to Firmatoya PR and has been handling various clients ever since, under technology, brand-consumer, and corporate accounts. Now she has rejoined Praxis Indonesia to develop her skill passion and has been handling Garmin, IKEA, Likee, NBA, and DBS.
She is a vibrant person who has a big interest in technology, art, and fashion which keeps her updated with the latest technology trends and styles to present fresh ideas and put them into a plan. As she loves to connect with people she continues to develop her skills in media relations.
 
Amalinur
Account Coordinator
Before joining Praxis, Amal was the PR Specialist at Lucid Komunika and having more than 8 years experiences with Media Monitoring and Analytics. Amal started his career as the media analyst at Maverick in 2010. 
Amal has recorded some experiences working with various industries from Technology, F&B, and Banking. At Praxis, Amal is supporting Public Affairs division and assisting several clients including tiket.com, APRIL, Krakatau Posco, NBA2K, and RedDoorz.  
Amal uses his free time by optimizing skills in photography especially in street and toys photography. He also joined with some communities, such as Komunitas Lego Indonesia and Lego Photographer Indonesia.  
Paska Denberia Pakpahan
Account Coordinator
Paska is a London School of Public Relations graduate, majoring in Public Relations. Throughout her education,  she was awarded as Student with Excellent Achievement in Non-Academic Activities as she eagerly participated and led several projects of governmental and non-governmental organizations such as LSPR Student League, Abang None Buku, and Miss Indonesia.
She has worked as a Television Host for two weekly entertainment programs on Indonesia-based television channel, MNC Travel & Homes: Pop Sugar and Siti Tour. She has also served as a Media Relations Intern at an integrated domestic energy company with international exploration and production, PT Medco E&P Indonesia. 
At Praxis, she is taking part in handling clients' projects from diverse sectors including Retail, Technology, Sport, Entertainment, Food & Beverage, and others.
Wynona Gabriella
Account Coordinator
Wynona is a bachelor of Political Science, majoring in International Relations from Parahyangan Catholic University. Wynona started her Public Relations experience as an intern at GOLIN Indonesia in 2018 and later joined Eugenia Communications as a PR consultant for almost three years. In Eugenia Communications, which most of her works were develop and execute various communications activities, including crisis management, issues clarification, also maintain media & community relations.
Currently, Wynona works at Praxis as an account coordinator and handles various clients such as APRIL, Bank DBS Indonesia, NBA Indonesia, and POCO Indonesia.
On her free time, Wynona enjoys watching documentaries and medical TV series.
Ahmad Rafli
Account Coordinator
Rafli was an intern at Praxis Indonesia during his studies at University of Muhammadiyah Jakarta in 2018 and have worked for various clients including Xiaomi, NBA, and Hokben. During his final years in college, He was active in many out of campus activities, many involving volunteer and event organizer activities that gained him a lot of network and knowledge on various industry.
Rafli now rejoins Praxis as an account coordinator and contribute in handling various clients including RedDoorz, Likee, Yayasan Del, and POCO Indonesia.
Rafli often writes poetry in his free time, also indulge himself in fantasy books, especially, mythological fantasies.
Bajik Assora
Account Coordinator
Starting his first experience as PR intern at GOLIN Indonesia, Bajik joined Weber Shandwick as Associate, Media Relations in 2018 where he fostered his basic PR skills through media monitoring, event management and corporate communication. Bajik also contributed as content writer & marketing support at Crewdible in 2020, managing publications and social media contents for Food & Groceries division.
Counted as Account Coordinator at Praxis, Bajik is now contributing in technology and sport industry, with various companies ranging from consumer tech, startup and telecommunications. 
Aside from his day-to-day job, Bajik spends his spare time in cycling, playing Football Manager, and collecting cassettes & CDs.
Stella Mariss
Account Coordinator
Graduated with the First Class Honour, Stella pursued her double degree with concentration in Public Relations and Event Management at Taylor's University Malaysia. Stella spent most of her time juggling as an international student and actively participated in various volunteer activities and organizations where she can engage and connect with all students internationally. Also, she was proudly chosen as a student representative of Indonesia at her university.
Stella possessed excellent communication and time management skills which makes her successfully got the offer to began her first career as an Intern in Praxis Indonesia in 2021. Now she has rejoined the team as Account Coordinator to pursue her passion in Public Relations field. 
Nabila Kinanti
Account Coordinator
Nabila is an International Relations graduate from Padjadjaran University. Although a fresh graduate, she is experienced on handling clients and stakeholders. During her time as Research and Advisory intern at KRA Group, a public affairs consultant, her duties includes gather research material for client regarding national and international current issues and conducting national and international media monitoring which have honed her research, analysis, and communication skill. 
She also actively participated in many activities that requires a lot of responsibility and leadership skills such as being the Director of Business and Networking of Padjadjaran International Model United Nations 2020.
At Praxis, she served various clients ranging from FMCG, Government, and Beauty Commerce.
Samuel Wangsa
Account Coordinator
Samuel is a graduate from London School of Public Relations, Jakarta since 2019 and started his career as an intern at International Games for Broadcast Services (IGBS) for Asian Games 2018 and at Angkasa Pura 2. After that, he became a Freelance English Trainer for General & Business English.
At his free time, Samuel loves to teach and mentoring teenagers in his local community. He also loves to enhance his skills in photography especially in street, landscape, & portrait photography.
Recently, Samuel works at Praxis as an account coordinator and handles various clients such as Bank DBS Indonesia, RedDoorz Indonesia, Garmin Indonesia, IN-LITE, and Tiket.com.
Jessica Felicia
Account Coordinator
Jessica is a bachelor of Communication Science, majoring in Public Relations from Atma Jaya Catholic University of Indonesia. She started her career as a Strategic Planning Intern at Fortune PR then at Daihatsu Indonesia. Prior to becoming a part of Praxis, she worked as a PR Marketer for TokyoTreat Group, a Japan-based subscription services company which allowed her to work with media like Buzzfeed, Forbes, HuffPost, and so on.
Now joining Praxis as an Account Coordinator, she's excited to improve her Public and Media Relations skills further and work with various clients from diverse industries
Milenia Kartika Juliet T.
Account Coordinator
Milenia is a Public Relations graduate from LSPR Communication and Business Institute - Jakarta. During her studies, she was awarded as Student with Excellent Achievement in Non-Academic Activities for leading and participating several projects and events as a part of LSPR Student League. 
Previously, she was an intern in a national agency and Sociolla where she was involved in developing and executing communication plans for clients from various fields starting from finance to beauty.
Currently, Milenia works at Praxis as an account coordinator and she is ready to hone and improve her skills further in the public relations field. 
Reach us here
Address:

Jl. Balitung III No.8, Senopati, Jakarta Selatan, 12110
OR FILL THIS FORM AND WE'LL CONTACT YOU