19 league titles and 14 league cups won. 19 years of consecutive appearances in the UEFA Champions League. Went through an entire season unbeaten during the 2003/2004 campaign. All of those things have become a distant memory for Arsenal supporters all around the world. Games that seem to be a walk in the park have become such a tough task to beat. Arsenal supporters are treated with a shambolic performance from the team, week in week out.
Currently, Arsenal sit on the bottom half of the Premier League table. Added to the fact that they have entered a winless run for seven games, the Gunners are really struggling to bounce back, and needed to find a way to solve the mess that they are in.
Fans and experts can blame it on the poor player's performance. They could further say that it is simply the manager's fault for implementing the wrong strategy and style of play. However, the problems in this football club seemed to be far deeper than what it seemed, as communication from all across the organization had failed.
Let's take a look at those communication issues.
Ownership and the fans
Talks of Arsenal downfall can be dated back as far as the late 2000s, where Kroenke Sports & Entertainment (KSE) attained a majority shareholder of Arsenal's ownership. However, CEO Stan Kroenke rarely appears in any of Arsenal's matches or even releases a statement about the current status of the club. Fans are upset because Stan Kroenke seemed to be more interested in other American sports clubs that he owned, such as the Los Angeles Rams from the NFL.
When the news broke that KSE invested $5 billion to build a new stadium for the Rams, Arsenal supporters around the world were furious and attempted to drive the current owner out of the football club. Protest in the form of #Kroenkeout were trending on social media, and even banners could be seen all across the stadium. Recently, fans have also started a new hashtag, #Wecaredoyou after several years finishing out of the top four in the Premier League. Response from Stan Kroenke regarding the issue has been very minimal.
Board of Directors and the Manager
Fans also heavily criticized the work performance of the Board of Directors. The people aforementioned are Football Technical Director Edu Gaspar, non-executive Director Josh Kroenke, and Chief Executive Vinai Venkatesham. These three are deemed not good enough to manage a club as big as Arsenal.
Lately, reports have emerged Edu has a disagreement with Arsenal's manager and head coach, Mikel Arteta regarding the transfer plans. It is understood that Mikel Arteta preferred to buy Houssem Aouar from Olympique Lyonnais. However, Edu disregarded it and went with Thomas Partey from Athletico Madrid. While both are quality players that are on the club's wishlist, Arteta preferred Aouar as he can provide more creativity moving forward than Partey, who is more of a defensive minded player.
This type of miscommunication and disagreement needs to be addressed immediately. In order for a manager to implement its strategy, they also need the full support of the Boards to help find players that he needs.
Fans and the players
The fans also played a huge part in Arsenal's current form. Whenever players do not perform well, supporters took it to the social media to overcritcize them. Over time, those critics turned into abusive comments. Players who do not play well can even receive death threats from fans. This kind of reaction will surely kill a player's confidence, making them perform even worse than before.
Football enthusiasts probably haven't forgotten an incident that happened in October of 2019 when Arsenal hosted Crystal Palace in a league match. By the second half, they were drawn at 2-2, and it was time for captain Granit Xhaka to be substituted off the pitch. Xhaka, who has been a center of critics for his bad performance, is booed by the fans as he walks slowly. In response, he told the crowd to "f*ck off" and stormed right to the dressing room. Later on, he admitted that the constant abuse from the fans almost led to a decision to leave the club.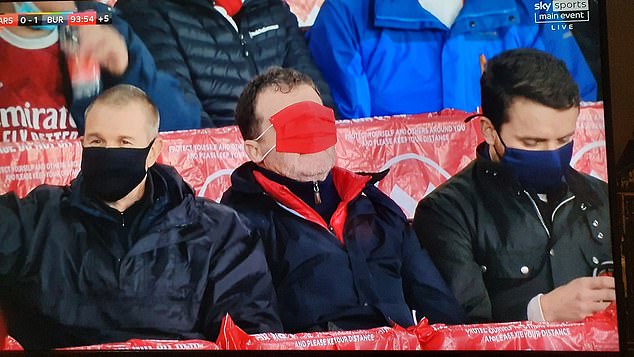 Arsenal Football club is a team composed of really solid and quality players. However, a good squad needs to be backed by a friendly environment. Communications seemed to be a real issue that haunts every aspect of the organization which needs to be sorted out fast if Arsenal wants to climb back on top. It further showed how much of a factor communication plays in all aspects of life. In an organization, communication is a key part to success. When all sides cannot communicate effectively to come to a mutual understanding, it is often difficult for an organization to reach its goal.